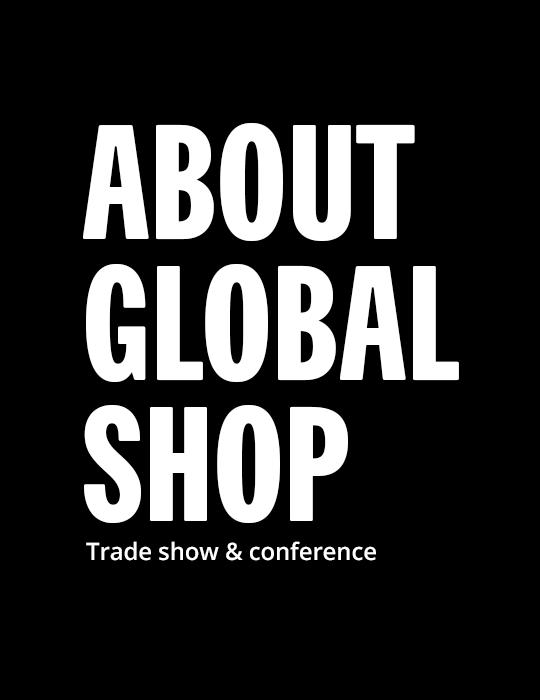 Where Retail Designers & Buyers Connect
For 25+ years, GlobalShop has served as the nation's largest retail design industry trade show. GlobalShop is the only annual event that combines store design, visual merchandising, retail technology and shopper marketing leaders under one roof.
Highlights of the Show:
- Face to face networking opportunities with 10,000+ retail industry professionals
- Pavilions addressing your individual buying needs
- Fresh ideas and innovative solutions to optimize your store design
- Insightful educational sessions led by thought leaders in the industry
- The Latest in Retail Technology for Store Design
- Companies drive results at GlobalShop by exhibiting in front of the key decision-makers throughout the purchasing process including: retailers, brands, procurement agencies, IT, contract architects and store designers.
Mission
GlobalShop is an energizing experience – the one event each year that brings together all of the retail industry's leaders and innovators under one roof. It's where INNOVATION meets execution; connecting attendees with a dynamic blend of ideas, people and products that can't be found anywhere else.
Join thousands of retailers and brand marketers for the world's largest annual tradeshow and conference dedicated to store design, visual merchandising, and shopper marketing.
Attendees discover fresh concepts and INSPIRATION through industry-leading conference sessions and opportunities for peer networking. More than 500 suppliers showcasing thousands of products and ideas make GlobalShop the premier Retail Solutions Event, equipping retail professionals with the INSIGHTS and resources they need to refine their brands… and return with results.
Association's History
Shop! is the global non-profit trade association dedicated to enhancing retail environments and experiences. Established in 1956 with 38 charter members, the organization began as the National Association of Store Fixture Manufacturers. Membership grew slowly in the early years, but exploded in the 1990s following the implementation of the association's first strategic plan. Originally restricted to manufacturers of wood store fixtures, the association gradually came to encompass industry suppliers, other types of fixture providers, and retail designers. This evolution prompted a name change in 2007 to the Association for Retail Environments.
The association merged with the National Association of Display Industries (NADI) in 2001 and assumed administration of the Planning and Visual Education Partnership (PAVE) in 2006.
On Oct. 2, 2015 A.R.E. merged with Point of Purchase Advertising International (POPAI). The combined new association provides expanded services, including research, education and networking to approximately 2,000 member companies on six continents.
The merger resulted in yet another move of corporate headquarters, this time from Hollywood, FL to Chicago, IL.
Promoflex has been exhibiting at GlobalShop for quite some time !
Since 1996, we've been at the event in an effort to showcase how Promoflex meets retail demand.
This year, we updated the website & created a new booth design for the GlobalShop show 2018.
Check out why Promoflex continues to be an innovator in the retail industry.
Booth #1456 at McCormick Place, Chicago.
globalshop.org