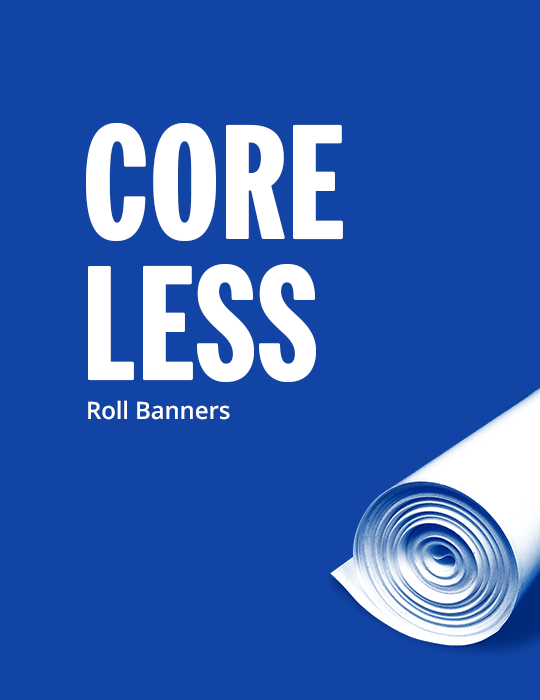 CORELESS
All products* in the "Banners" category are Coreless (without central cardboard core).
A practice that may seem trivial, but has a major impact on the product itself and the environment. Long before sustainable development became a norm, Promoflex was putting it into practice instinctively.
Promoflex has chosen to manufacture coreless roll banners. A simple and practical gesture that mainly contributes to the awareness of industries to eco-responsible practices.


The Coreless products have a direct impact on,
- The waste (reduce)
The Roll Banners without a core are thinner, direct impact on,
- The cost of storage (less)
The weight decreases considerably, which has a positive impact on,
- The shipping cost (less)
- Installation (easier)
Otherwise, it is impossible to have our quick installation solution of repositionable adhesive (D-Tape) on the product with a central core.
*Products of the "Dress Up Kit" and Other" categories, are also Coreless.